As an industry leader seeking to be a world-class infrastructure provider, we know that our business gives us the opportunity to positively impact people's lives.
However, we are also acutely aware of the impact the construction and infrastructure industries have on the world. As such, we are committed to transform our business to be as sustainable as possible. From the resources we use to the waste that we generate; we are seeking to be a leader in responsible business.
To ensure we have a continual focus on improving our environmental standards, we have established a working group to lead a number of initiatives both on our project sites and in our offices. The group is tasked with spearheading positive change, introducing best practice across the business, and helping our employees, partners and key stakeholders to do the right thing.
Our Latest Environmental Projects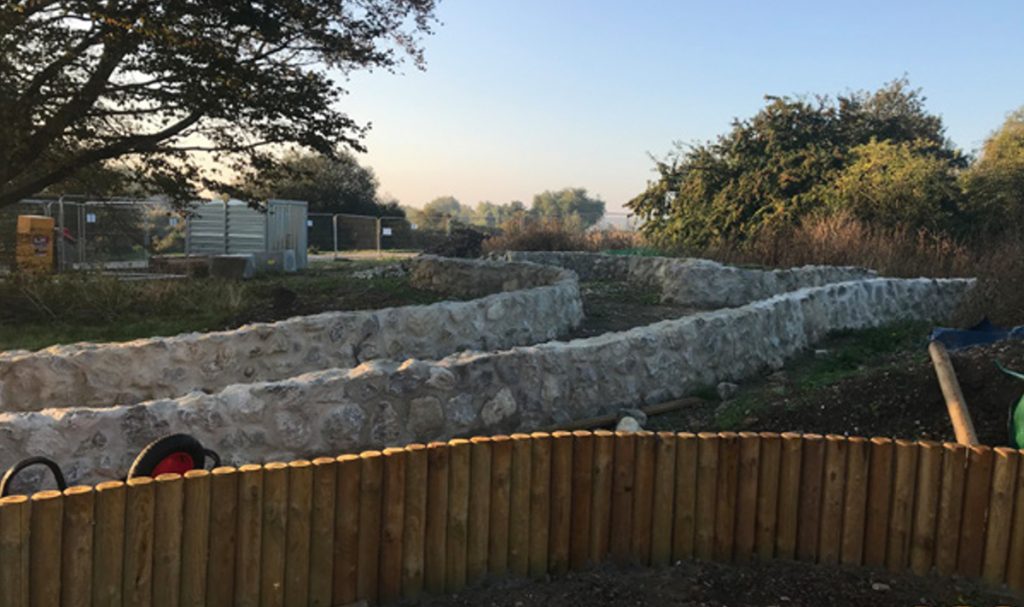 Walthamstow Wetlands Project
blu-3 helped develop a sensory garden in Walthamstow Wetlands in conjunction with MACE and LWF. The wetlands are a 550-acre nature reserve in north east London and became accessible to the wider public in 2017.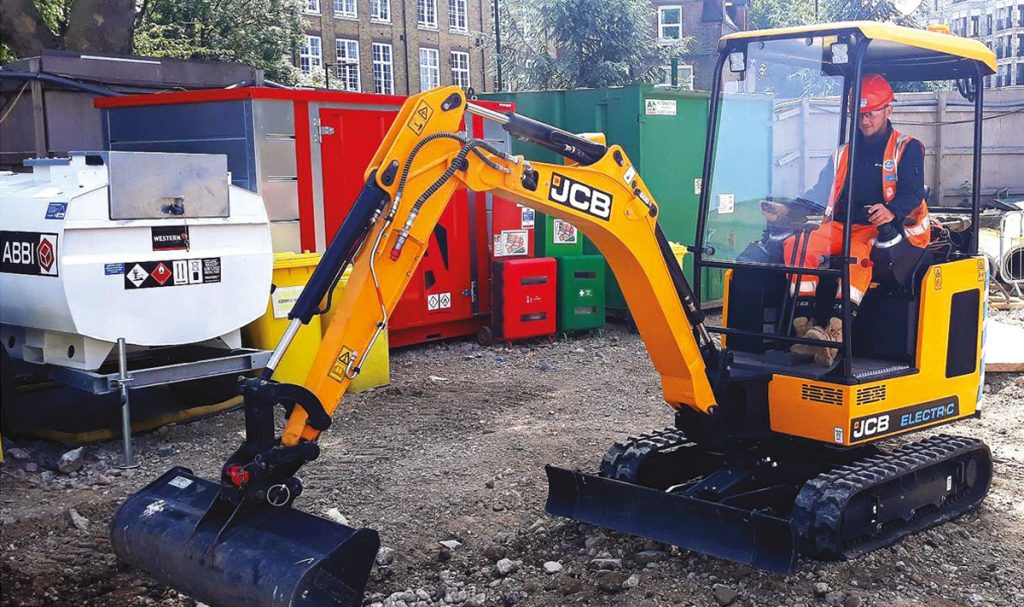 Stratford, Elephant Park & Clonee (Ireland) Sites operate diesel alternative plant innovations
As part of our drive to increase on site sustainability, we took delivery of new JCB machines at our Stratford, Elephant Park and Clonee sites.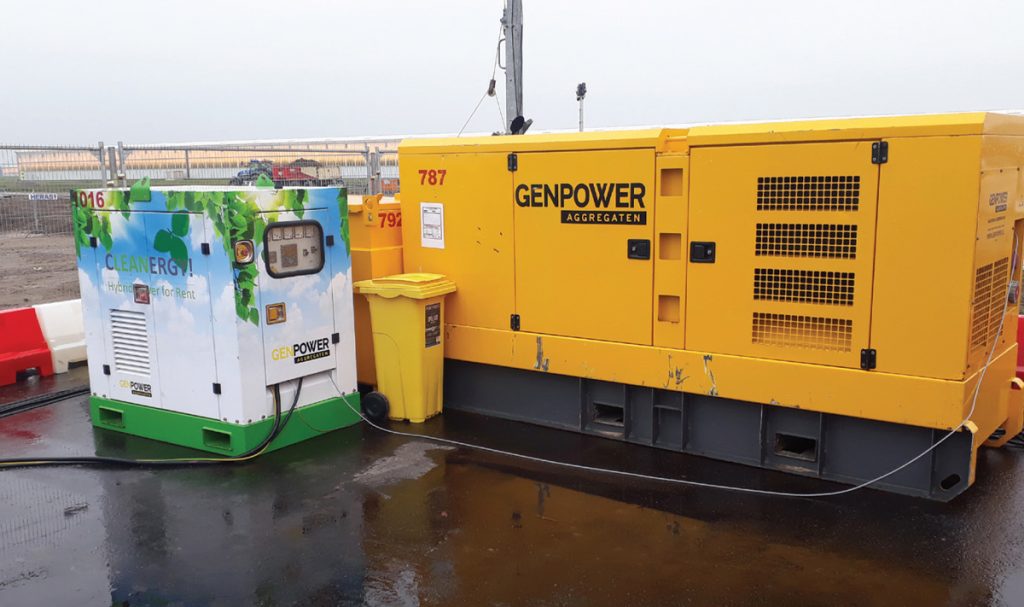 Project Nimble Use of Hybrid Power Generator
The on-site team has installed a hybrid generator in a bid to be more energy and cost efficient. The Cleanergy! Hybrid was installed with the aim of using minimal power during the night to power appliances like fridges and boilers when the site is not being used.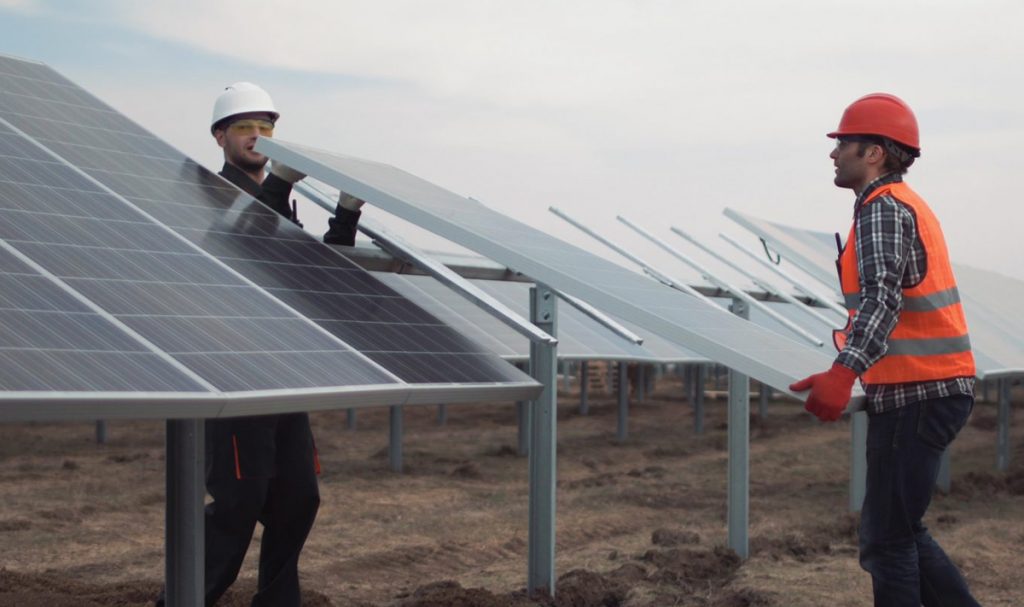 blu-3 recently utilised six solar powered tower lights at its Stratford site, generating 100% less carbon emissions, eliminating spill risks from refuelling and achieving an 80% cost saving by reducing the need for manpower and fuel top ups.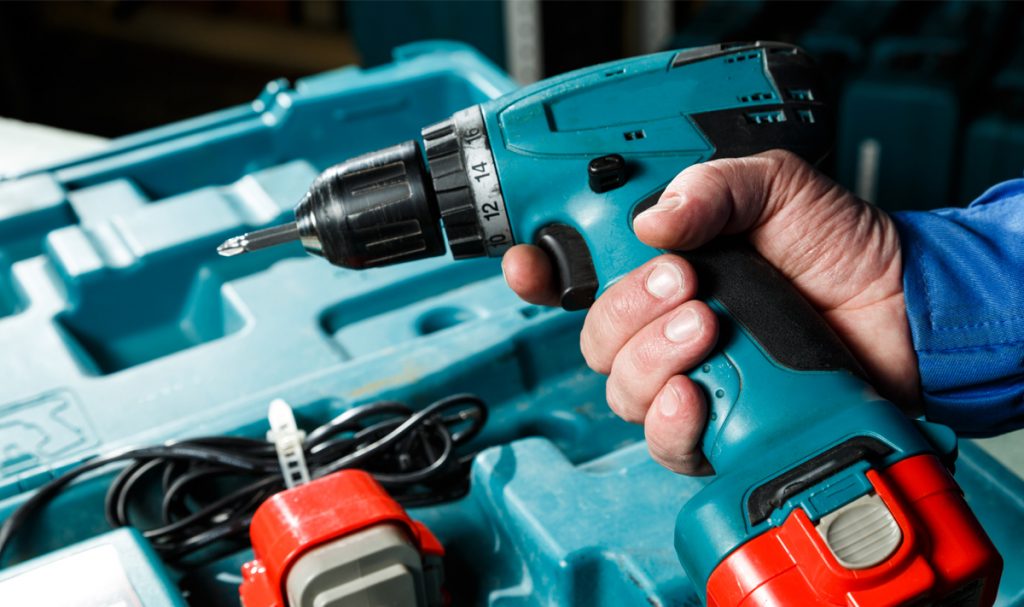 Battery Operated Power Tools
Today blu-3 actively seeks to offer battery operated power tools in preference to petrol driven ones, which are lighter and eliminate spill risks. These tools have 100% less carbon emissions (no fuel required) and are approximately 90% cheaper to run.
Conor Storkey,
Head of Sustainability (Construction) at Mace Group Plc

blu-3 work collaboratively towards sustainability goals. They have been using the latest diesel alternative technology which supports our Net Zero Carbon strategy and joint approach to protecting the planet for future generations.
Improving Our Environmental Standards
blu-3 has an extensive HSEQ team with a wide range of environmental expertise, all of whom are involved from project conception through to completion. The Environmental Management System (EMS) forms a key part of the Integrated Management System (IMS) which informs the processes and procedures from design through to construction.
All documents in the EMS are reviewed and updated regularly, in line with new practices and changes in legislation or operational procedures. All blu-3 works are completed in accordance with the EMS and sites are subject to regular visits from the HSEQ specialists and Environmental Manager to ensure the systems are being implemented effectively.
All sites are subject to thorough environmental impact assessments prior to starting on site and blu-3 adopts a proactive approach to environmental management, promoting sustainable practices across all operations.
The minimum project environmental objectives include:
Reduce waste and energy use across sites
Ensure compliance with environmental requirements across all the supply chain
Seek to incorporate environmental opportunities within design
Innovate to reduce carbon and water footprint of works
Reduce waste sent to landfill
All sustainability and environmental goals are integrated into blu-3 staff responsibilities.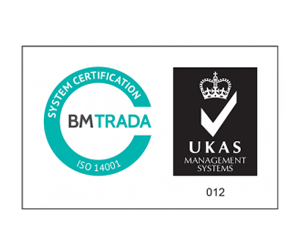 blu-3 maintains ISO 14001: 2015 certification, which is supported by a comprehensive management  system made up of policies, procedures, processes and documents. blu-3 maintains an up to date Environmental Policy that is reviewed annually and committed to by the Board of Directors, which outlines its key environmental commitments as a business. The fulfilment of compliance obligations is also assessed via a regular review of all relevant environmental legislation, via Legislation Update Services (LUS) membership.
The construction industry is a major consumer of natural resources and the blu-3 Environmental Policy makes a commitment to tackling resource scarcity and prioritising responsible procurement. The use of natural materials can be minimised through the utilisation of recycled materials and the effects can be reduced by using sustainability sourced materials.  The blu-3 HSWQ department works closely with the procurement function to ensure that environmental and sustainability commitments are understood are exceeded wherever possible.
blu-3 recognises the importance of sourcing materials responsibly, ethically, and locally and is already committed to the following types of goals on a range of current projects:
All timber and paper to be FSC certified
100% of concrete to be from suppliers with BES6001 Excellent Rating
100% of steel procured from suppliers certified to BES6001 or CARES Sustainable Constructional Steel Scheme
25% of materials to be certified to BREEAM recognised sourcing scheme
100% of temporary materials used shall be reusable, recyclable or compostable – procuring products covered by environmental product declarations based on BS EN 15804 or ISO21930
Minimum 10% spend with *local SME (*defined as within 20 miles of the site)
As a business, blu-3 seeks to embrace and share lessons learned from previous projects to reduce and eliminate non-compliance on all projects. The company constantly strives for environmental excellence with no serious environmental incidents. As such, blu-3 has developed a range of Environmental Management Commitments that are supported by ToolBox Talks, HSEQ alerts programmes and regular HSEQ Meetings to drive collaborative working and regular communication on what needs to be achieved.
We comply with all applicable legislation including those of ISO 14001:2015, that relate to the business and where feasible, will strive to exceed them
We are committed to developing a framework for setting environmental objectives as part of our Integrated Management System (IMS) that supports sustainable development, biodiversity and conservation, while ensuring that pollution prevention, resource scarcity and reduction of waste are addressed
To implement measures to ensure efficient and sustainable use of energy and natural resources by carefully selecting work methods
To tackle resource scarcity, value natural resources and promote responsible procurement
To prioritise prevention, reduction, reuse, recycling and implement the waste hierarchy throughout our business
To reduce waste and greenhouse emissions associated with our operations
To prevent environmental pollution as a result of our company operations and actions
To assess the environmental aspects and impacts of all company activities
To collaborate with clients, subcontractors, suppliers, regulators, professional bodies and the community at large to raise environmental standards within the construction industry
To provide suitable information and training to all key stakeholders to increase awareness of environmental impacts and opportunities
All subcontractors and suppliers engaged with blu-3 are made aware of the importance of high environmental standards, and appropriate training is offered where necessary. All subcontractors are subject to a rigorous prequalification process, with environmental standards as a key element. Subcontractors are also required to comply with the blu-3 Environmental Policy and operate within the standards of the blu-3 EMS.
To find out more about blu-3 and our commitments to the environment, please contact us