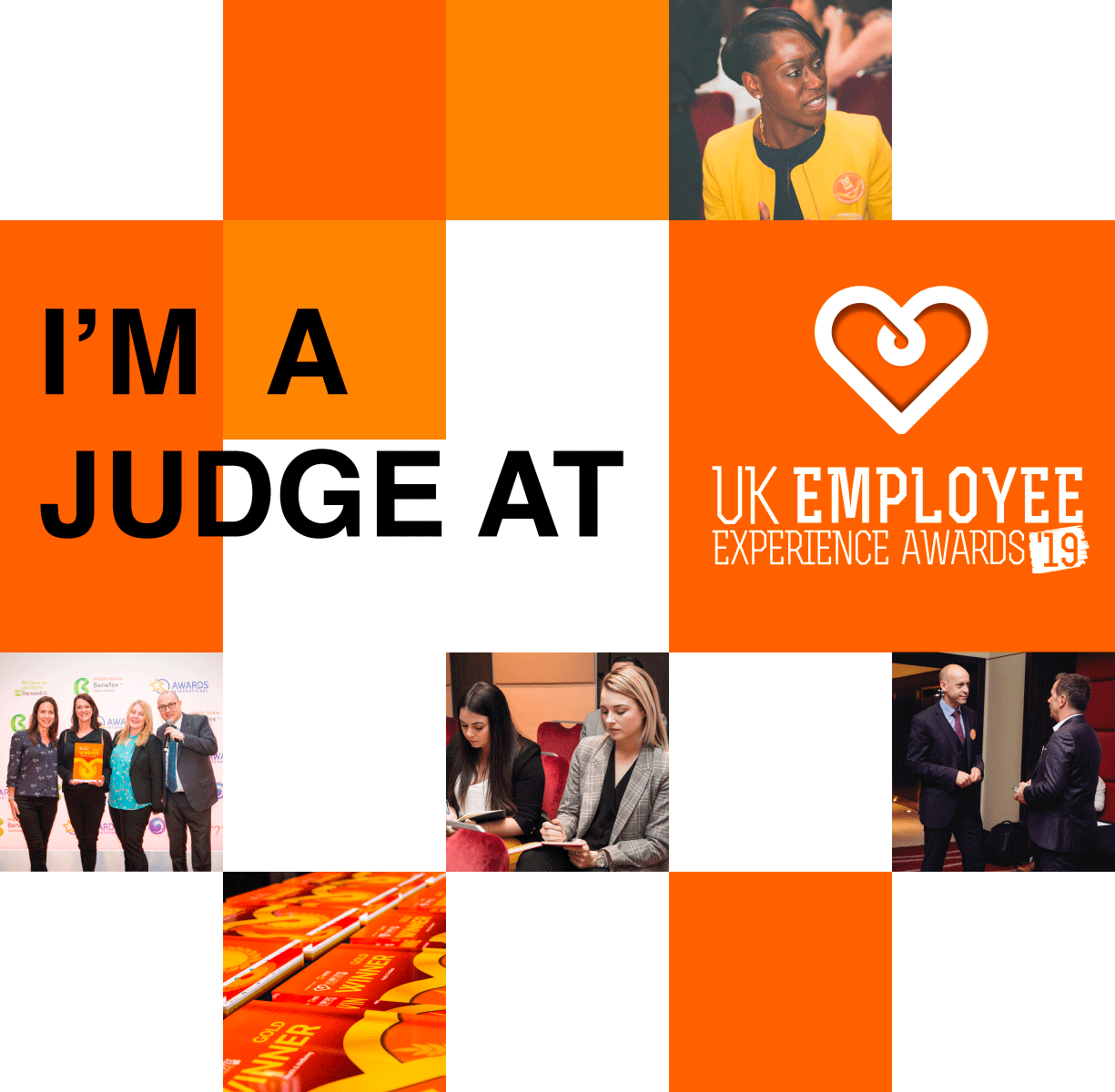 KAY JARVIS JUDGES EMPLOYEE EXPERIENCE AWARDS
blu-3 Head of Human Resources, Kay Jarvis, has had the privilege of judging the UK Employee Experience (EX) awards 2019 this month.
Now in its fifth year, the UK Employee Experience Awards programme aims to recognise and reward the best employment initiatives and develop the theme of employee experience to promote productive workforces.
Kay said: "The Employee Experience awards is a highly prestigious programme that rewards the best initiatives from companies across the country and it was a huge pleasure to be invited to judge the entries and help select the successful nominees."
The awards, held on 15th May at Park Plaza Riverbank London, provided Kay with a great chance to hear inspiring presentations from some of the UK's top companies, assess the entries and offer actionable feedback to the finalists.
The ceremony was a great networking opportunity that allowed Kay to connect with a range of business leaders and hundreds of EX professionals and the nominee presentations gave her a fresh perspective on employee experience.
Kay added: "The opportunity provided me with a lot of new knowledge which can be applied to the way blu-3 works and I am very excited to move forward with implementing new initiatives that will enhance our employee experience and productivity as a result."
A huge well done to Kay from everyone at blu-3!