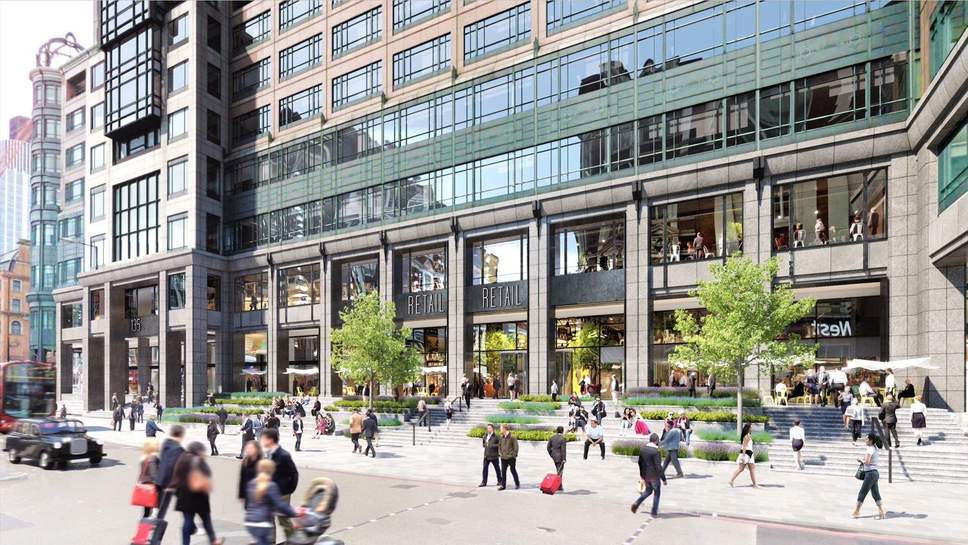 BLU-3 WINS BISHOPSGATE REDEVELOPMENT PROJECT
Specialist infrastructure provider, blu-3, has been awarded the hard and soft landscaping works in redeveloping 135 Bishopsgate in London.
blu-3 was appointed to work on the project alongside Kings Landscapers, PDC Scaffolding and Project Centre which will be managing all design work. blu-3 has provided a team of eight to work on the project.
Works are due to be completed in September 2019.
The works comprise partial demolition of the Network Rail undercroft, removal of existing paving, cladding and site features in front of the building; the forming of new steps and perches; waterproofing of new and existing surfaces; paving and cladding; and the installation of planters, irrigation and street furniture.
Current operations include erecting scaffolding and lighting towers, as well as demolition of an existing bus stop.
Soft strip demolition of the ground floor and hard and soft landscaping of the ground floor, 8th floor and 10th floor will begin in the coming weeks.
blu-3 Commercial Director, Richard Hope, said: "This is a great project for everyone involved to be working on. Bishopsgate is an iconic location in London, so it's a great privilege to be involved in the redevelopment of the area."
"We have developed a great working relationship with the other contractors working on the project. This has meant that everything has run smoothly and according to plan which has allowed us to keep to our schedule of works."