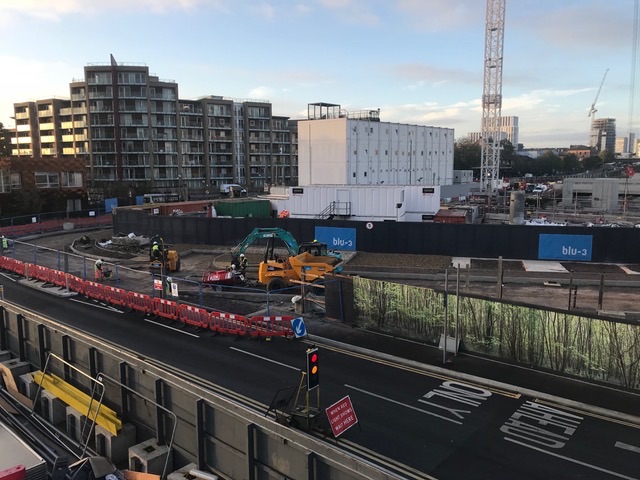 BLU-3 ON TRACK AT BATTERSEA
blu-3 UK Limited ('blu-3') is on schedule and set to finish its road construction project on Pump House Lane, London, as part of the Battersea Power Station project.
The project commenced at the end of October and will create a temporary road that will enable access during the regeneration of the area.
The project comprises breaking out existing slabs, drainage and ducting, installation of traffic lights and CCTV, overall road construction and the dismantling of the marketing suite building.
blu-3 is working alongside Centar Surfacing, Roadgrip and Swarco to complete the works. A team of ten blu-3 employees are also working on-site.
blu-3 Contracts Manager, Jim Ball, said: "It is a privilege to be able to work on this project and to be based at such an historic and iconic landmark. The Battersea project as a whole is a huge development for the area and the city, so we're very proud to be part of it."
"The site set-up is great and looks very tidy which is enabling us to work more efficiently and on time to ensure the project is finished on schedule."