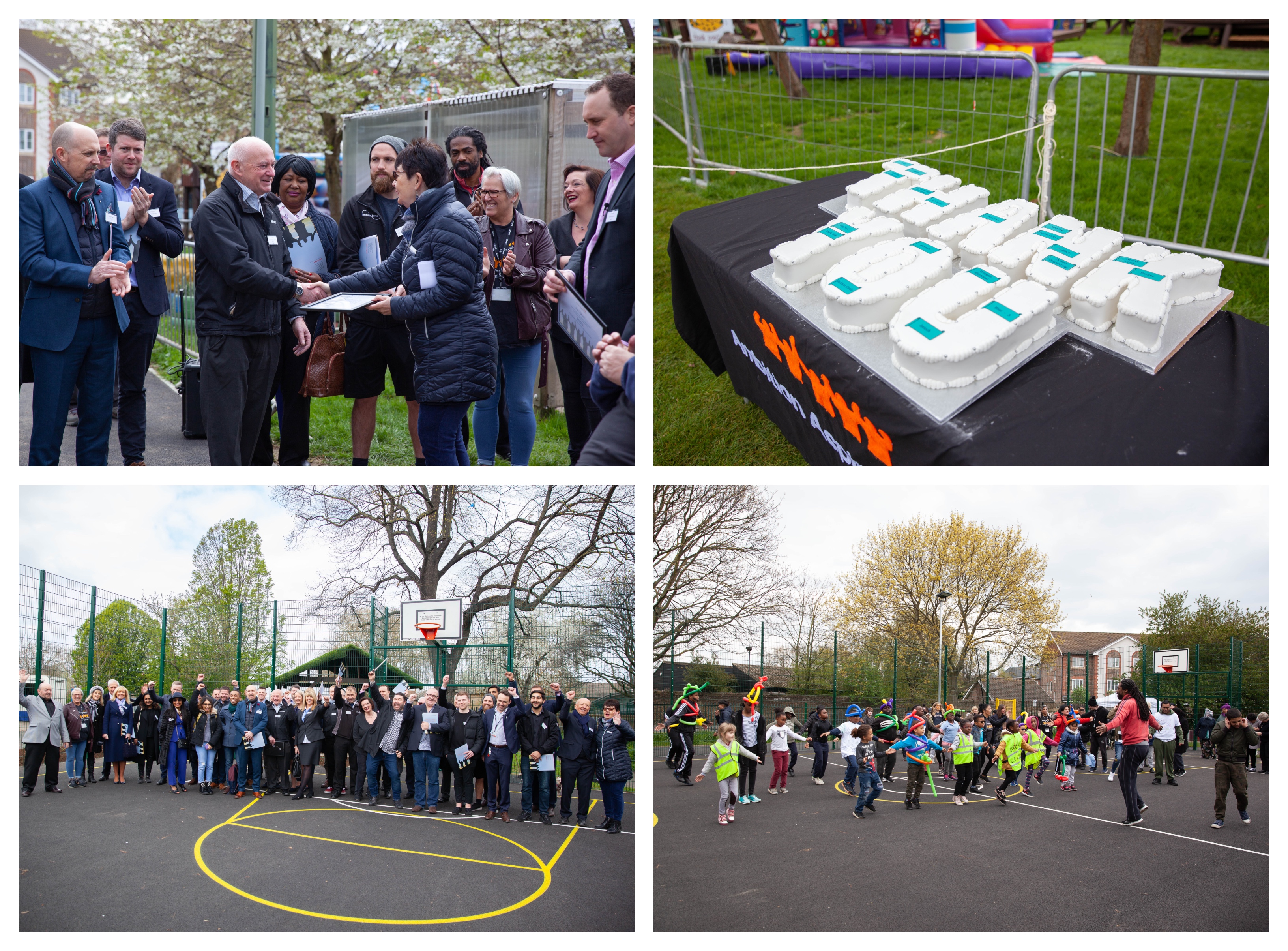 BLU-3 SUPPORTS MACE ARC CHARITY PROJECT
Specialist infrastructure provider, blu-3, has committed to contribute towards the opening of a new Multi-Use Games Area (MUGA) at the Terrence Brown Arc, a Mace project in Canning Town.
blu-3 worked with leading Tier 1 contractor Mace and local charity Ambition Aspire Achieve (AAA) to provide materials which enabled the essential maintenance of the AAA's Terence Brown Arc. The Arc is a flagship adventure play, sports and youth hub for young people with disabilities and/or additional needs and their families.
Gerry Curran, blu-3 Operations Director, said: "We're delighted blu-3 were able to provide the materials needed to ensure this essential building maintenance could go ahead. The centre is a vital facility for its young members and the transformation has greatly improved what the charity can now offer.
"Knowing that we have made a real positive and permanent difference for disadvantaged, vulnerable children clearly aligns with our corporate social responsibility strategy."
The all-weather games and sports area will allow the charity to organise a range of outdoor activities for its young members.
Kevin Jenkins OBE, Founder Ambition Aspire Achieve, added: "The difference the new all-weather games and sports area has made is simply incredible. The response from contractors, consultants and suppliers has been phenomenal and Mace and Ambition Aspire Achieve are truly grateful for blu-3's incredible commitment".