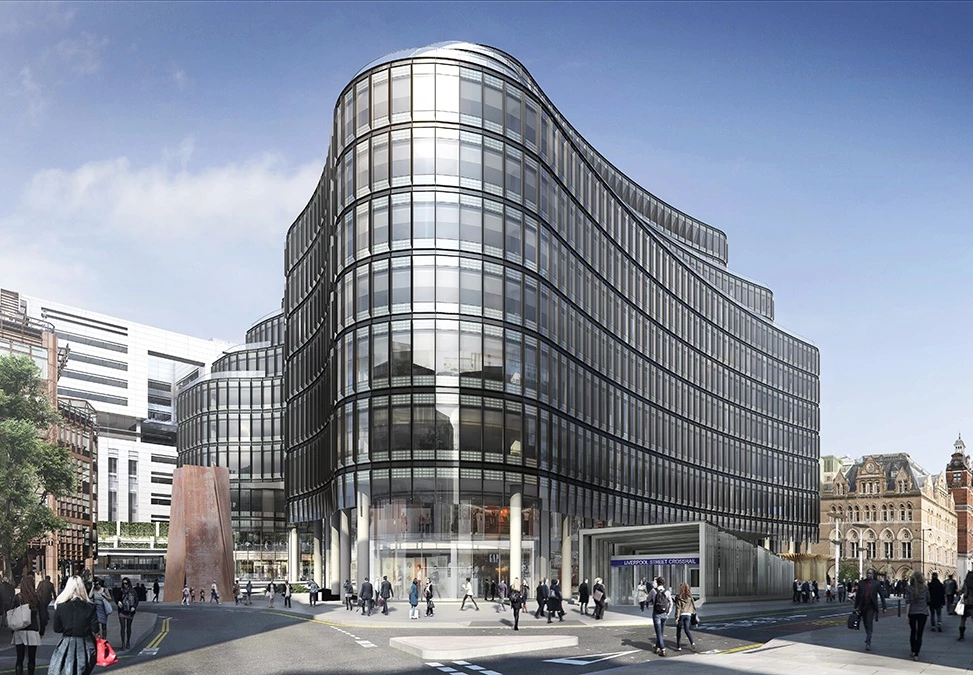 BLU-3 SECURES LIVERPOOL STREET CONTRACT
blu-3, a specialist infrastructure provider, has been awarded a hard landscaping package for the latest stage of development at 100 Liverpool Street in London.
The company has been appointed to work on the project alongside design consultants Momentum who will help plan and outline the work that will be carried out during the programme.
The project forms part of a more extensive development which will deliver a modern retail and business environment to the Broadgate area of London and will address the current lack of availability of high-quality employment space and premises in the region.
blu-3 managing quantity surveyor, Tom O'Brien, said: "We have worked on several projects of this nature in the past so to be awarded this works package is a great acknowledgement of our capabilities. The project is currently one of the biggest for the team and it is a privilege to be involved."
The works are scheduled to start in June 2019 and will take around 44 months to complete.
The project will see the blu-3 team carry out initial design works which will then enable it to build hard landscaping, install drainage and erect vehicle protection barriers whilst maintaining access to Liverpool Street station.
blu-3 will provide a team of 30 on-site staff to handle the challenges with design and long lead times for procurement to ensure the project is completed on time and to a high standard.
The project will also involve a partial handover to the customer in mid-August 2019 which will enable the rest of the works to be completed.
For more information, please visit www.blu-3.co.uk.