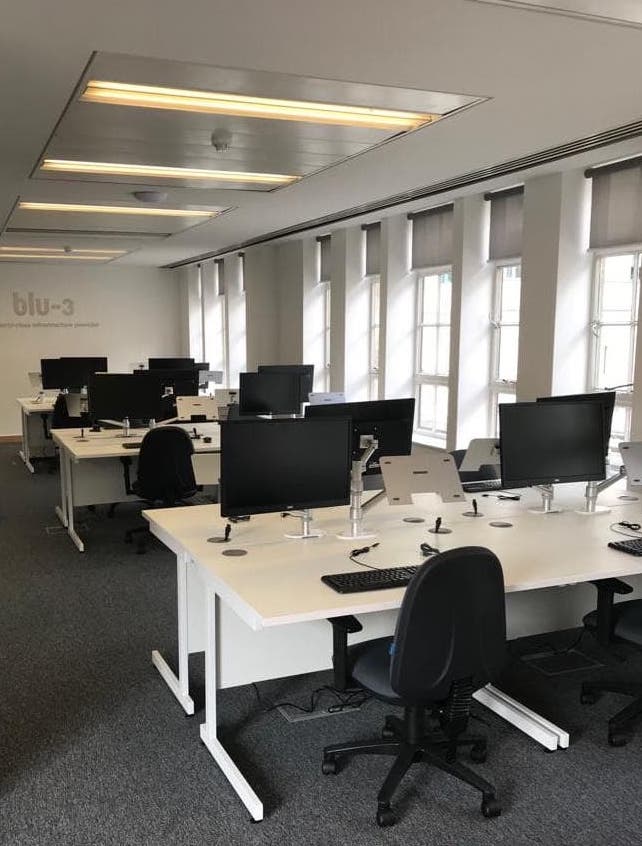 BLU-3 OPENS NEW CENTRAL LONDON OFFICE
Specialist infrastructure provider blu-3 has opened a new office in central London, bringing the business closer to its clients and improving accessibility to leading project sites.
The company moved into the modern office space on August 5th having completed the interior refurbishment earlier in July. The new location will enable blu-3 to support employees working on projects across London more closely, as well as maintain regular close contact with current and future clients situated in the area.
Head of Corporate Services, Liane Nunn, said: "Moving into this new facility in London is an important milestone for the growth of the company. While we already have an amazing facility in Kent, we have been keen to open an office in the capital for a long time in order to make us more accessible."
The company will remain headquartered at its Eden House office in Aylesford, Kent while the new office in Old Jewry Street, Bank will act as an accessible hub for employees who work in and around the centre of London. The office will operate as a meeting point for overseas clients due to its proximity and links to transport hubs such as St Pancras and London City Airport.
Liane added: "We wanted a modern, open-plan space that was close to all the main transport links in London. A number of our employees and clients are based outside of the City and oversees, so this is an ideal central base to make it simple to work with blu-3. Of course, we also have a lot of on-going high-profile projects in London so this is the perfect space for our employees to meet rather than having to travel to our headquarters in Kent."
For more information, please visit www.blu-3.co.uk.