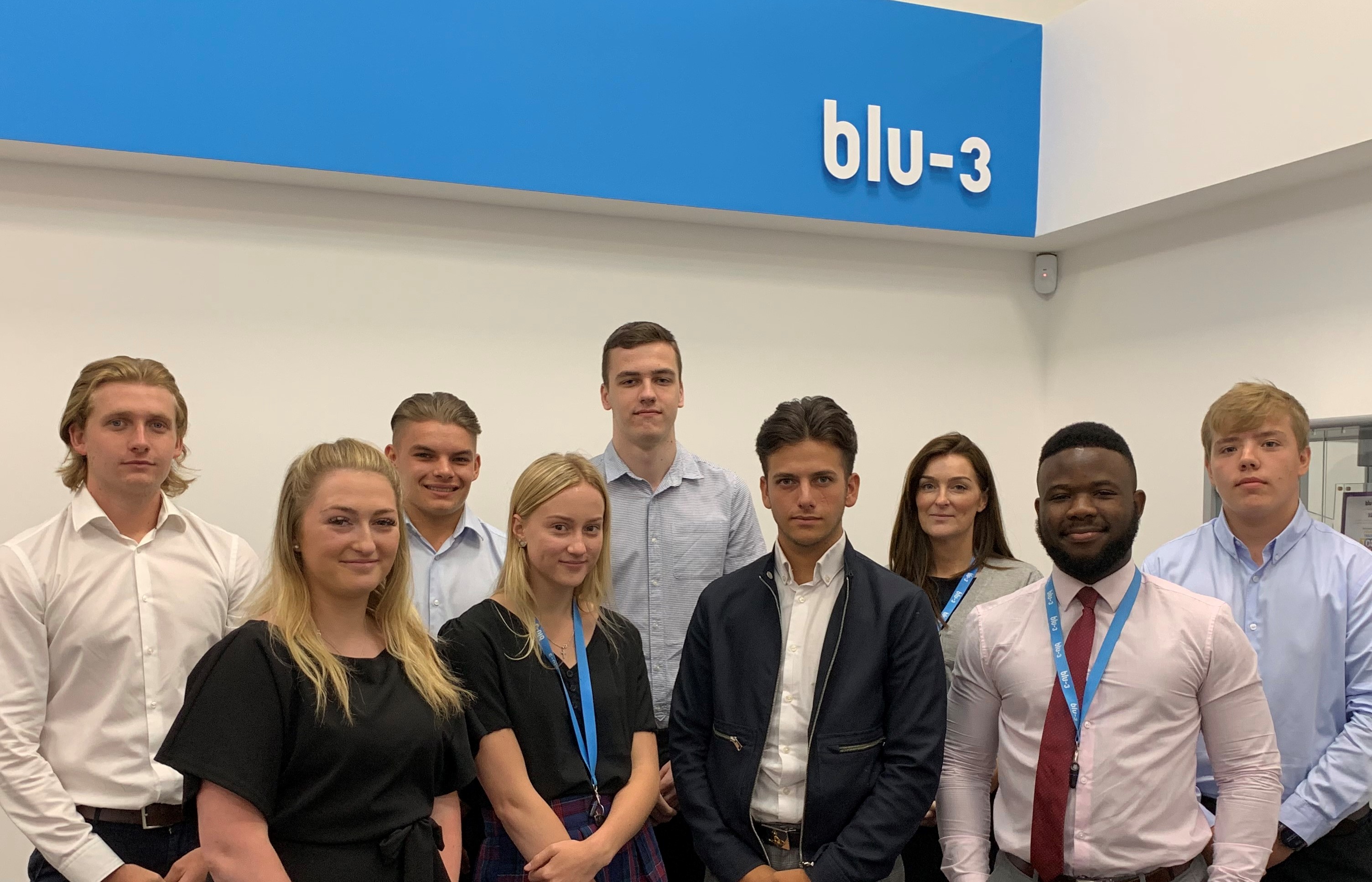 BLU-3 LAUNCHES APPRENTICESHIP SCHEME
Specialist infrastructure provider blu-3 has launched a new apprenticeship scheme to encourage more people to pursue careers in the construction industry.
Working in partnership with Geason Training, apprenticeships are available in a range of departments, including operations, commercial, and HR, at the blu-3 head office in Kent and operational sites in London.
Kay Jarvis, Head of HR at blu-3, said: "The development of talent is vital to the company's future success and indeed, the success of the UK construction industry as a whole. We're pleased to be working with Geason Training to offer people the best learning, knowledge and support."
Apprentices will be enrolled onto a recognised level 3 course lasting between 12 and 18 months. They will be mentored by senior blu-3 employees and participate in placement days across different specialist areas to understand more about the blu-3 business. Upon completion, apprentices will have access to further learning and have the opportunity to become a permanent blu-3 employee.
Kay added: "We are committed to supporting people of all ages, genders and backgrounds to develop a career in construction with blu-3. It is a great company to work for, one with a strong focus on personal development and employee wellbeing. By partnering with Geason Training we look forward to welcoming a new generation of employees to the company."
blu-3 has initially employed six apprentices for the first official scheme, commencing their roles between April and June this year.
For further details on careers at blu-3 and its partnership with Geason Training, please visit www.blu-3.co.uk or contact jessica.sait@blu-3.co.uk.