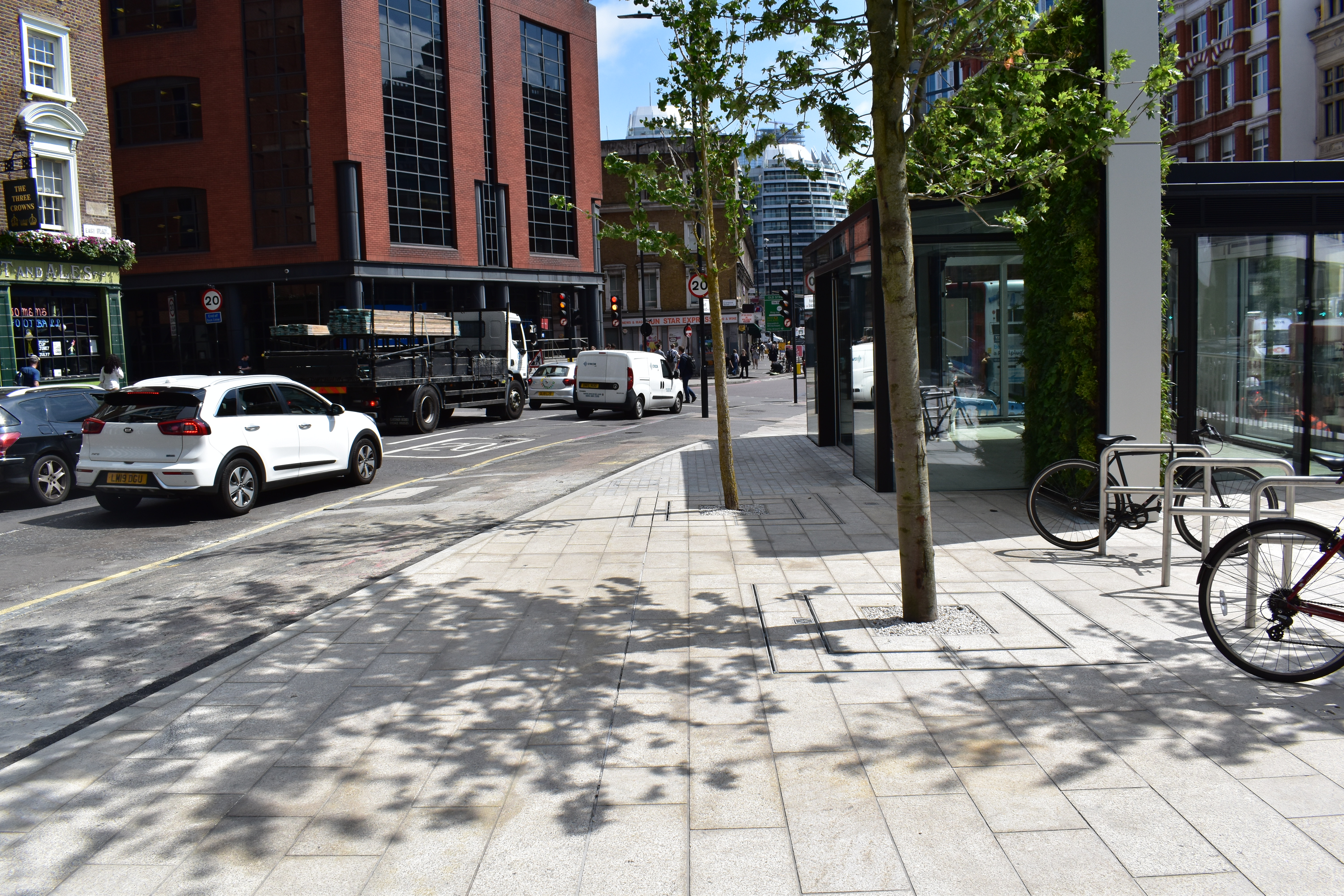 BLU-3 COMPLETES 145 CITY ROAD PROJECT
Specialist infrastructure provider, blu-3, has received practical completion for its works on the high-profile 145 City Road project in London.
The finished structure, part of plans to redevelop the area and construct a new 40-storey residential building, will comprise 302 apartments and provide a new urban connection between East Road and City Road. The scheme forms part of a broader development which will also see the construction of a new 10-storey office building with significant retail space.
Project manager at blu-3, Michael Grogan, said: "The contract completion date was set over three years ago and to hit this on time is a fantastic accomplishment. Everyone who has contributed during the last three years of construction should be very proud of what has been achieved."
During the three-year project, blu-3 completed a range of hard and soft landscaping works which included paving, kerbing, the building of steps, installation of public seating, site-wide drainage and the planting of trees and various other greenery.
Michael Grogan added: "It would be tough for us to include all of the team members that have contributed, but a huge well done to everyone involved. The strong team working ethic that developed over the course of the project was a significant factor in our success and we are excited to carry this into our next job."
Due to the successful on-time delivery of the development, the first of the new residents moved in to 145 City Road within two weeks of completion.
For more information, please visit www.blu-3.co.uk.