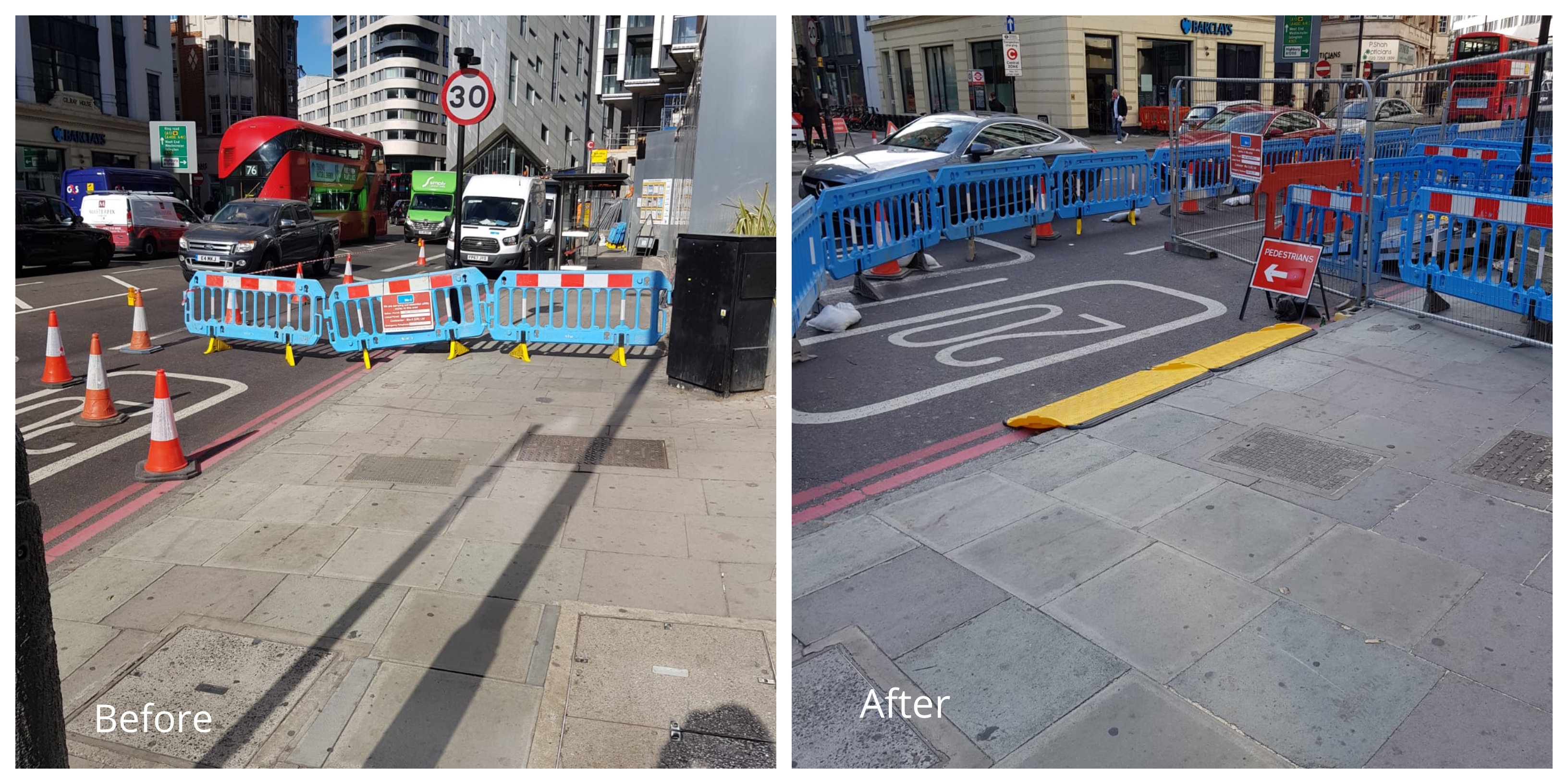 145 CITY ROAD
blu-3 has recently been commended for its quick thinking and swift action relating to an online comment regarding the 145 City Road project.
A member of the public tweeted his concerns regarding a footpath diversion which was put in place. He felt the public were at risk from lorries and buses and it needed to be changed quickly.
blu-3 and marketing partners PHD quickly responded online and this allowed for the hard work on the ground to begin. Senior Project Manager, Simon Hughes, presented a plan to the road space owner, Transport for London (TfL), who had also noticed the route wasn't working.
Simon's plan involved shortening the distance of the gas connection which would allow for the original footpath to be put back in place. The plan also involved removing all barriers and signs. The scene was monitored for the afternoon and found to be an instant success.
As a result of his actions, Simon was presented with the blu-3 Good Practice Award and was also praised by TfL.  Praise also goes to Simon's team, Jamie Hughes, Owen Miller, Shaun Rees and Niki Hall who also helped to handle the situation.
The hard work of the team should be seen as an excellent example for everyone at the company